It was standing room only in Camden tonight at the swell Tom Dixon designed Interchange Triangle for UAL and Centre for Fashion Enterprise's 9th Fashion Tech meet up
All of us glamour nerds mingled before and after some thought provoking presentations that included: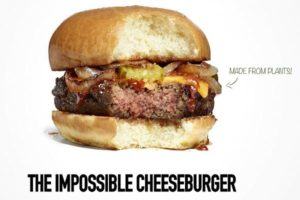 Matthew Drinkwater, Head of LCF's Fashion Innovation Agency: The Impossible Cheeseburger (made from plants) Changing perceptions and exciting people through tech
Irene-Marie Seelig, Stella McCartney Sustainability Officer and Kering sustainability award recipient: the Amadou Mushroom "leather" (it feels super soft — like moleskin. Read more in my forthcoming AATCC piece)
Amy Lee, Head of Trends and Insights at Avery Dennisen: transparency and efficiency in the supply chain with RFID, QR codes, and the IOT platform Janala
Dr Kate Goldsworthy of LCF: From paper jackets to regenerated fibres to Bespoke Digital–Collaborative projects produce amazing new Business models
YAK YAK YAK

But my personal highlight was taking "my new best friend" Nancy Johnston, founder of Tengri (sustainable Yak as an alternative to cashmere)  thinking I'd introduce her around — only to have nearly every presenter cite her as one of the best examples of today's new closed loop sustainable, environmentally and socially responsible businesses in textiles.
Well at least I know all of the right people!